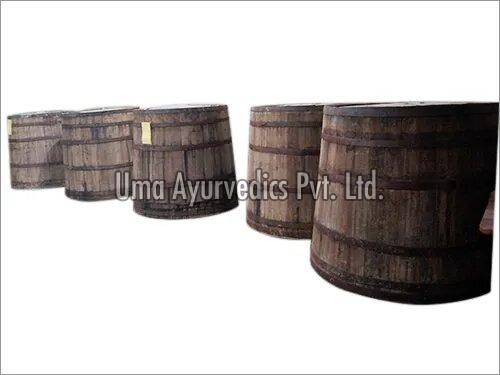 Ayurveda is one of the most useful and traditional medical treatments, famous for its excellent ayurvedic treatment for multiple diseases. In ayurvedic medicine, asavas are good medicine, a fresh herbal juice.
People around the globe are adopting ayurvedic for its excellent healing nature and massive usefulness in treating life-threatening diseases. The best part of ayurvedic therapy is it doesn't have any side effects.
Benefits of Using Asav
Asav is an ayurvedic fresh herbal juice that is famous for the following usefulness-
1. It is famous for improving stamina and complexion.
2. To treat diabetes, cough, anaemia, gastric problem, acidity, and haemorrhoids, people can consume this liquid.
3. It is a wonderful drink for treating asthma.
4. People who are suffering from anaemia, loss of appetite, and weight gain can consume this herbal drink
5. If you are suffering from a liver disorder, you can consume this drink.Asav arishta manufacturers in India provide the best quality asav.
Reasons for Consuming Arishta
Arishta is another unique ayurvedic medicine that is useful for preparing medicinal herbs. It is prepared in water and fermented for a few hours to make it consumable. The enormous benefits of consuming this unique ayurvedic drink are as follows-
1. This drink can improve digestion and is recommended to cure constipation and haemorrhoids.
2. It is also useful for treating persistent fever and malaria.
3. You can use it to control menstrual problems.
4. If anyone is suffering from diabetes can consume this ayurvedic drink.
5. This medicinal drink is also useful to cure general urinary disorders, gastric problems, nausea, and loss of taste.
6. This drink is also useful to treat postnatal problems, cough, and tuberculosis.
7. For asthma treatment, this ayurvedic drink is very much effective.
Preparing Process of Arishta
Asav arishta manufacturers in India follow the unique manufacturing process to prepare arishta is as follows-
1. Kashaya is prepared by boiling herbs in filtered water. You can add a specific amount of jaggery, sugar candy, and honey to make it tastier in this kashaya.
2. After that, you can add a dhataki flower to this mixture.
3. You can add certain spices such as pepper, long pepper, clove, and cinnamon.
4. Take this mixture into a vessel and keep it under a husk where the temperature should be around 35 degrees Celsius.
5. Kept this mixture for 15 to 45 days for fermentation; after this period, store this mixture in a bottle for further usage
Usage of Arishta for Reducing Stress
If you suffer from stress and anxiety, then arishta is a perfect choice. This ayurvedic remedy comes in different forms: capsules, tablets, syrup, and oil. The herbs present in this ayurvedic medicine effectively reduce stress and anxiety easily. This mixture does not taste good but is very effective.
Due to the presence of unique ayurvedic properties, it is useful to cure several health problems. Therefore, you will get huge health benefits from this ayurvedic medicine. Try to buy this unique ayurvedic medicine from any authentic online store.