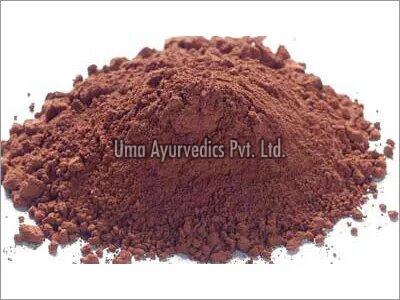 Using herbs and other organic materials, Ayurveda is one of the oldest systems of medicine. It came from the sacred country of India and became more significant as medical science advanced. Because ayurvedic treatments have no negative side effects, many individuals today choose them.


Lauh Mandur Suppliers in India provides products with Ayurvedic composition, addresses iron deficiency and promotes general well-being naturally and comprehensively. Lauh Mandur offers an alternative for those looking for a natural iron supplement due to its carefully chosen components and conventional manufacturing methods.


Compared to promotional iron supplements, Lauh Mandur, a traditional Ayurvedic iron supplement, has various advantages. Lauh Mandur Suppliers in India provide authentic and high-quality Lauh Mandur products. For your understanding, the following is a thorough comparison that may help you decide on Lauh Mandur:


Natural Ingredients
Iron oxide, commonly referred to as Mandur Bhasma, is the main natural element used in the production of Lauh Mandur. It is thought that the body absorbs this naturally occurring iron molecule more readily than synthetic iron found in conventional supplements. Mandur Bhasma undergoes a rigorous Ayurvedic preparation procedure that includes cleansing and purification to increase its bioavailability.


Ayurvedic Principles
The foundation of Lauh Mandur is the centuries-old Indian medical tradition known as Ayurveda. Ayurveda stresses the individual's distinct constitution and the harmony of the three doshas (Pitta, Kapha, and Vata). Lauh Mandur is in line with this all-encompassing strategy, seeking to balance the body as a whole and treat iron deficiency.


Diminished Adverse Effects
Promotional iron supplements frequently result in unfavourable side effects including nausea, constipation, and stomach pain. Conversely, Lauh Mandur is renowned for having less adverse effects. This is because it is made with herbs that are renowned for being easy on the stomach, which might lessen these unpleasant sensations.


Better Iron Absorption
Lauh Mandur is frequently used with other Ayurvedic substances that are thought to improve iron absorption, such as ginger and Amla (Indian gooseberry). Because iron absorption may be aided by the high vitamin C content of amla, Lauh Mandur is a comprehensive treatment for iron insufficiency.


Advantages on a Holistic Level
Lauh Mandur is not just for treating iron deficiency, it also tries to improve general health. Although Ayurveda sees the body as a dynamic system where imbalances in one region can influence others, traditional supplements may focus on a specific deficit. Lauh Mandur works to enhance general health and vitality, tackling weakness and exhaustion more thoroughly.


Minimal Chemical Additives
Preservatives, fillers, and chemical additives can all be found in promotional iron supplements. Generally speaking, Lauh Mandur's component list is cleaner, which may appeal to people who like pure, natural products.


Long-Term Advantages
Long-term health gains are the focus of Ayurvedic treatment planning. Lauh Mandur seeks to offer long-lasting advantages by correcting bodily imbalances and enhancing general well-being. On the other hand, while conventional iron supplements could provide an immediate remedy for iron shortage, they might not have the same positive effects on general health.


To sum up, Lauh Mandur provides a strong substitute for promotional iron supplements by utilising natural components, holistic health practises, and Ayurvedic principles. To be sure that any dietary or supplement modifications are in line with your unique health needs and situations, you must speak with a healthcare provider before making any changes.