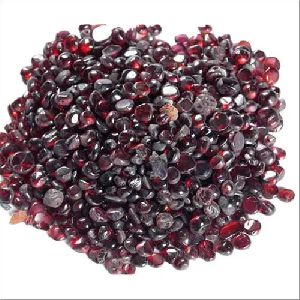 Moti Bhasma is an Ayurvedic medicine that is made with Pearl. This is usually used for treating cold, cough, digestive disorder, asthma and much more. One should take this medicine under the strict supervision of a doctor. This is also known as Mukta Bhasma.

What Are The Benefits Of Moti Bhasma?

There are several benefits of Moti Bhasma some are as follows:

• It is a natural coolant that undergoes digestion and also assimilation very fast, it is sweet in taste and nature. It reduces body heat.

• This also improves your skin complexion and also your eye power. It can nourish your skin and also improves your digestion power.

• You can treat cold, cough, asthma, bronchitis, dyspepsia, anorexia, gastritis and also other toxic conditions.

• It is anti-ageing medicine and also a natural aphrodisiac.

• You can get relief from the burning sensation that you can face sometimes in your hands and feet.

• The Moti Bhasma is used by many for panic attacks

• This removes the weariness quite fast and also develops virility and vitality.

Thus, get the best quality products from Moti Bhasma Supplier In India and use it for different purposes.

What Are The Traditional Uses Of Moti Bhasma?

There are several uses of this Bhasma. Some are,

• It improves your complexion and skin tone.

• It also improves your digestion strength.

• It is an anti-toxic product

• You can use it for improving your potency

• Relieves from Ama Dosha

• Relives pain

• Useful in cold and cough

• Used for treating chronic disorders and asthma

• It is extremely good for your eyes and removes the strain in your eyes.

• Used in chronic fever

• As it is a good source of calcium, it is useful for your teeth

• Helps in the urinary tract disorders and also in diabetes.

• Improves your intelligence

• Helps in tuberculosis, weight loss and also body tissue depletion.

• Useful in arthritis.

Choose popular Moti Bhasma wholesale supplier in Uttar Pradesh and get good quality products.

What Is The Dose?

You can take 125mg once or twice a day after or before the food as directed by the doctor or consultant. Usually, this is asked to take along with butter, honey or milk.

If you are taking any other western medicine, make sure that you take the advice of your doctor. If both the medicines are advised to take together then take the allopathic medicine first. After you have taken the medicine wait for around thirty minutes before you take this Bhasma. This product is safe to be taken along with other homoeopathic medicine.

Generally, this medicine or product goes well with all kinds of dietary supplements like multivitamins and omega 3 fatty acids. But, if you consume more than one product every day, talk to your doctor first. Taking their opinion will be beneficial and will save you from side effects.

The Moti Bhasma manufacturers in India provide you with quality products that can help you get rid of all kinds of problems that are mentioned earlier. Take this product and consume it to see results.
This entry was posted on August, 31, 2020 at 18 : 14 pm and is filed under Precious Bhasma. You can follow any responses to this entry through the RSS 2.0 feed. You can leave a response from your own site.