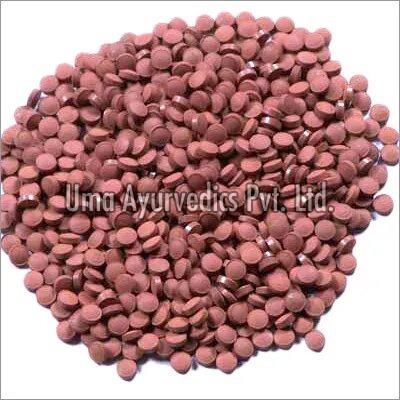 Gold preparations or Swarn Yog are known to be the special Ayurvedic therapeutic agents with gold in their contents. Gold, these days, is used both in its natural form and in Bhasma, i.e., incinerated form as per need. Swarna bhasma or yog is usually advised to be taken orally mixed with honey, ghee or milk.
Why use bhasma supplied by Swarn Yog Manufacturer in India in treatment?
These days, it been a renewed interest in drug discovery strategies where natural products and traditional medicines are re-emerging as attractive options and hence renewed interests in agents like Swarna yog.
Applications of Swarn Yog:
Ayurvedic physicians have been using Swarn Yog as ambrosia for many years. It is said to have rejuvenating & aphrodisiac properties and encourages intellect & memory. It is said to treat diseases that have been declared incurable otherwise. Ayurvedic physicians these days proudly use gold preparation to cure diseases of their patients suffering from chronic & complicated diseases where other therapeutic products failed. The use of gold is widespread in Ayurvedic physicians, and it has become an essential part of the prescription writing of successful Ayurvedic physicians. Its cost factor has never been detrimental in its use due to its efficacy and most negligible toxicity.
Medicinal benefits of Swarn Yog
The aphrodisiac property of Swarna yog may help improve stamina, strength, low sperm count, and improve quality and quantity of semen. Traditionally, Swarn yog is believed to boost immunity along with antioxidant and anti-ageing effects. It's yet another properties are to provide support in treating various diseases, including
bronchial asthma,
diabetes mellitus,
rheumatoid arthritis,
nervous system diseases.
As an excellent cardiac tonic, it is also helpful in general weakness, low blood pressure, and low pumping capacity of the heart. As per the expert's suggestions, it is usually taken orally mixed with honey, ghee, or milk.
Unique curing properties of Swarn Yog:
It helps fight in contradiction of infections and prevent recurrent seasonal contagions. This is due to its Rasayana (refreshing) property.
Swarna yog helps cure the loss of appetite, bloating, thirst, and flatulence due to its Pachak Agni (digestive fire) boosting property.
Small doses of Swarna preparations, when taken for the suggested duration, are known to upsurge the memory power as has the prominent Vata balancing and Rasayana (invigorating) properties.
Swarna Bhasma helps to decrease extra Ama as it has Deepan the appetizer property. This helps relieve the symptoms of rheumatoid arthritis-like joint pain and swelling.
Medicinal suggestions:
Swarn yog, when taken in the prescribed dose and duration, is considered safe for use. However, if you are suffering from any chronic disease, it would be best to avoid self-medication and consult a doctor before using it.
Where should you get them?
There are numerous trusted Swarn Yog Manufacturers who can be contacted to get the finest quality yog of all types. Here are the reasons to reach only the top ones.
• Products undergo strict quality checks right
• Raw material and finished product checked in sophisticated Quality Control Lab.
• Products are chemical-free
• Adhering to the highest standards
• Source rare herbs from their native regions.
• Top-quality at the best price is promising.