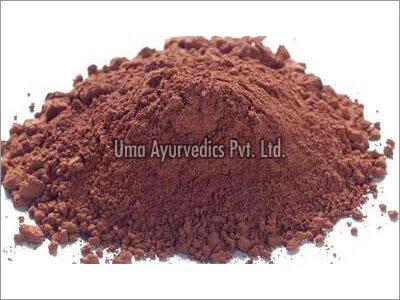 Iron deficiency is a common health concern affecting millions of people worldwide. It can lead to symptoms such as fatigue, weakness, pale skin, and impaired cognitive function. Lauh Mandur, an Ayurvedic formulation, has been used for centuries to address iron deficiency and promote overall well-being. Derived from natural ingredients, Lauh Mandur offers a holistic approach to iron supplementation, supporting the body's natural balance and vitality.


It is supplied by the Lauh Mandur Suppliers in India uses an Ayurvedic formulation, and offers a natural and holistic approach to addressing iron deficiency and promoting overall well-being. With its carefully selected ingredients and traditional processing techniques, Lauh Mandur provides a potential solution for individuals seeking a natural remedy for iron supplementation.


Ingredients and Benefits of Lauh Mandur :
It is primarily composed of two key ingredients: Lauha Bhasma (iron ash) and Mandura Bhasma (iron oxide). These ingredients are processed using traditional Ayurvedic techniques to enhance their bioavailability and therapeutic efficacy. Here are some of the potential benefits of Lauh Mandur:


Iron Supplementation: Iron is an essential mineral required for the production of red blood cells and the transport of oxygen throughout the body. It serves as a natural source of iron, helping to replenish iron stores and combat iron deficiency anaemia.


Energy and Vitality: Iron plays a vital role in energy production and overall vitality. By addressing iron deficiency, Lauh Mandur may help alleviate fatigue and weakness, and promote a sense of well-being and increased energy levels.


Digestive Health: Some traditional Ayurvedic formulations include ingredients that support healthy digestion. Lauh Mandur, with its natural composition, may aid in digestion and improve nutrient absorption, leading to better overall health and well-being.
Immune Support: Iron is essential for optimal immune system function. By ensuring adequate iron levels in the body, Lauh Mandur may support a healthy immune response and help maintain overall immune system strength.


Female Health: Women, particularly during menstruation or pregnancy, are more susceptible to iron deficiency. Lauh Mandur can be particularly beneficial for women, providing support for iron balance and overall female health.


Dosage and Precautions:
It is essential to consult a qualified Ayurvedic practitioner or healthcare professional before starting any Ayurvedic remedy, including Lauh Mandur. They can provide guidance on the appropriate dosage and duration of use based on individual needs and health conditions.


Additionally, it is important to note that Lauh Mandur may not be suitable for everyone, especially those with specific medical conditions or individuals who are taking certain medications. Pregnant or breastfeeding women should pursue medical consultation before using Lauh Mandur.


Qualities of the wholesale Lauh Mandur suppliers in India
Authenticity and Quality: A trustworthy supplier should provide authentic and high-quality Lauh Mandur products.


Compliance with Standards: A reliable supplier should comply with relevant industry standards and regulations.


Extensive Product Knowledge: A reputable supplier should have in-depth knowledge about Lauh Mandur and its properties.


Transparent Sourcing and Traceability: A reliable supplier should have a transparent sourcing process and be able to provide information about the origin of their Lauh Mandur products.


Reliable Supply Chain: A reputable wholesale supplier should have a robust and reliable supply chain.