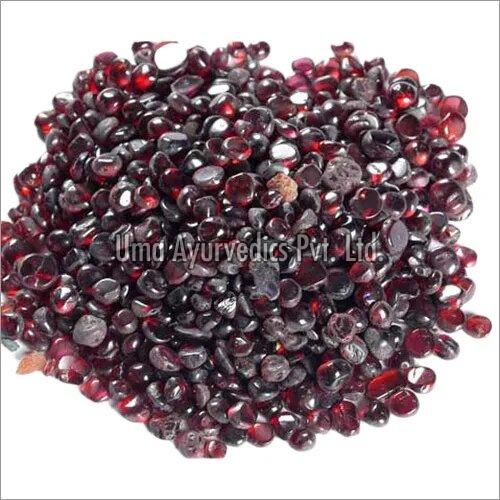 Ayurvedic medicine made from pearls is called Moti Bhasma. It is effective in treating a lot of health ailments. One can get it at the fairest prices possible from the Moti Bhasma suppliers in India.
How is Moti Bhasma Made ?
Since the beginning of time, moti or pearls have been revered for their therapeutic qualities. Pearls have many alleged advantages for skin and health because they include amino acids, calcium, and trace minerals.
Pearls are a universal cure-all, according to Ayurveda, whether it's for curing psychoses, lowering body heat, calming the digestive system, improving skin quality, or relieving stress.
It is made with the calcination process. Small bits of pearl powder that have been finely powdered are heated.
Health Ailments that Moti Bhasma Treats
There are some health ailments that Moti Bhasma can treat they are:
●
Ophthalmic Disease
Your eyes can be seriously affected by ophthalmic illnesses or other eye-related disorders like myopia or cataract. They have an impact on your daily activities. It can develop for several causes, including overusing your eyes, allergies, infections, or lack of vitamin A.
Whatever the severity of your eye issues, you will undoubtedly experience pain, irritability, and discomfort. So, Moti Bhasma with 10g triphaladi ghrit helps to treat eye issues and achieve the finest outcomes.
●
Insomnia
If you frequently have trouble falling asleep, you may have insomnia. It is a specific kind of sleep disturbance that commonly affects millions of people around the world.
You may have insomnia as a result of certain medical, psychological, or hormonal imbalances. You may find help from Moti Bhasma in this situation. You can combine 125 mg of Moti Bhasma no. 1 with 62.5 mg of Swarna Makshik Bhasma and butter for improved results.
●
Calcium Deficiency
For healthy development and normal operation, our bodies require several essential nutrients, calcium being one of them. Calcium is essential for the development of bones and muscles, and a lack of it can have negative health consequences.
Tetany, osteoarthritis, osteoporosis, osteopenia, hypocalcemia, and other conditions can be brought on by a lack of calcium. Moti Bhasma is particularly helpful in addressing the calcium deficit in the body because the main ingredient, pearl, is so rich in calcium.
●
Palpitations
If overlooked and not addressed, any heart-related condition could be fatal for you. One such condition when the heart rate rises above normal are tachycardia, often known as heart palpitations or tachyarrhythmia. Here, Moti Bhasma can help you maintain control over your heartbeats.
●
Hyperacidity
Hyperacidity is the term used to describe the condition of increasing stomach acid levels. This happens as a result of our body's pitta dosha becoming more aggravated.
Eating anything that doesn't agree with your stomach or combining two foods that shouldn't be eaten together can cause acidity. You may deal with this health issue quickly and effectively with the help of Moti Bhasma.

Keep in mind that "Bhasma" are always hot in nature, thus you should take extra precautions when using these types of ayurvedic medications. In terms of Moti Bhasma dosage, it can be taken in doses ranging from 125 mg to 250 mg twice daily.